---
Skate Thoughts
Posted by Danielle Peddigrew on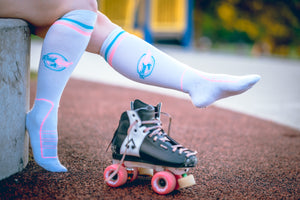 A beginners guide to skate wheels, part 1. We touch on durometer, diameter and width.
---
Posted by Danielle Peddigrew on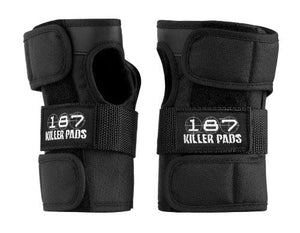 I'm going to chat a little bit about the two types of 187 wrist guards. 187 Killer Pads came out with a slightly different version of their classic wrist guard, made specifically for roller derby! After trying both versions I felt like it was time to share my personal thoughts as well as what the manufacturer has to say.
---
Posted by Danielle Peddigrew on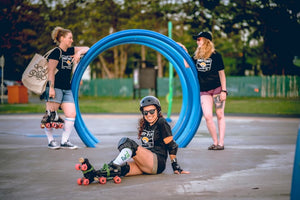 I often get messages from people wondering if they're too old to learn how to skate.. I don't necessarily think age has any bearing on whether someone should or shouldn't learn to skate. You should always consult a medical professional before trying any new physical activity and rollerskating is no different. However, once your cleared to skate, I believe you can do whatever you put your mind to.